Our Integrated Support System On Your Website
When you need help with your website you simply press a keyboard shortcut from your website & we'll reach out to you immediately.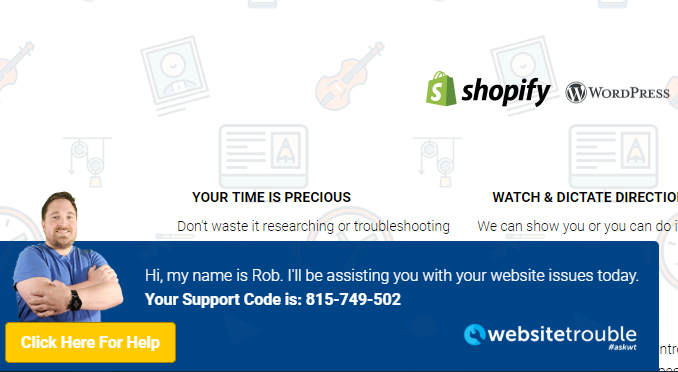 Access our team without lifting a finger.
We have created Site Buddy™ to make it easy to integrate our website support services into your business.
Think of it as a bat signal for our team to contact you!
We provide a snippet of code that allows you to securely access our website support team whenever you want through a combination of fully customizable keystrokes and a single click of a button.
Step 1: Install Our Website Support Tool Site Buddy™
Step 2: Pick how you would like to pay below.
Best Value
We'll be on standby to fix any website issues that come up.
$360/year
On Demand & Scheduled Support
Includes One Hour Per Month
24/7 Uptime Monitoring
If Something Happens With Your Website We'll Send an SMS or Email.
Learn More