Citrus Heights, California WordPress Support
24/7 Website Help,
On Demand.
Get unlimited access to our network of website troubleshooters for any platform.
What about WordPress, SquareSpace or Shopify?
Yes, any platform!
Starting as low as $29 flat-rate.
We'll fix your website, night or day, based in the USA.
"Rob's help with my client's website was invaluable. Like most people, I thought I could Google and YouTube troubleshoot my client's issue and have her site up and running in no time. After countless hours and a blood pressure through the roof (and it was a Friday afternoon), I reached out to Rob. He answered my request within minutes and was able to effectively troubleshoot my issue, correct it, and then review my client's entire site."
Heather S., Maryland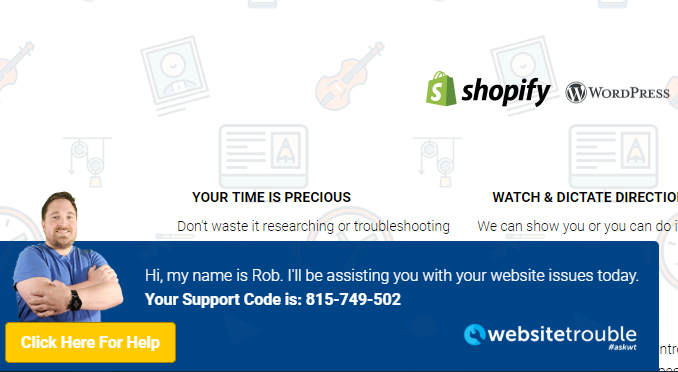 Introducing Site Buddy™
We're available 24/7 directly on YOUR website!
We have created Site Buddy™ to make it easy to integrate our support system into your business.
Think of it as a bat signal for our team to contact you!
We provide a snippet of code that allows you to securely access our team whenever you want through a combination of fully customizable keystrokes and a single click of a button.