A message from our founder...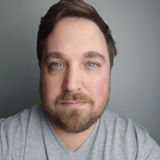 Hi, my name is Rob Docherty and I'm the founder of WebsiteTrouble.com
I started the company to address an issue I saw in the market between the interactions of freelancers and agencies.
Not every agency has the staff to address their existing clients as their business grows, and freelancers have the same breaking point. They both suffer from pricing themselves either too high for small businesses or too low to be taken seriously in their market.
Our goal is to be the troubleshooting resource you need a few times each year when emergencies happen. We offer hourly, monthly, quarterly and annual pricing to make the entire process as simple as possible for you.
Whether you sell complimentary services to our business model or run a restaurant, chances are you'll need us when your existing resources become exhausted or decide to close up shop.
We'll never sell you anything you don't need and are driven by building trust and lasting relationships with our clients.
We look forward to the opportunity to work with you when you need us most. We're available 24 hours per day, 7 days per week and can work remotely through screen sharing technology that allows us to work more efficiently as well as educate you on what went wrong and provide real time feedback on how to avoid experiencing issues in the future if at all possible.
Please do not hesitate to challenge us - call us right now or chat with us. We'll answer and do our best to address any concerns you may have in making a decision to partner with a group of expert designers and developers.