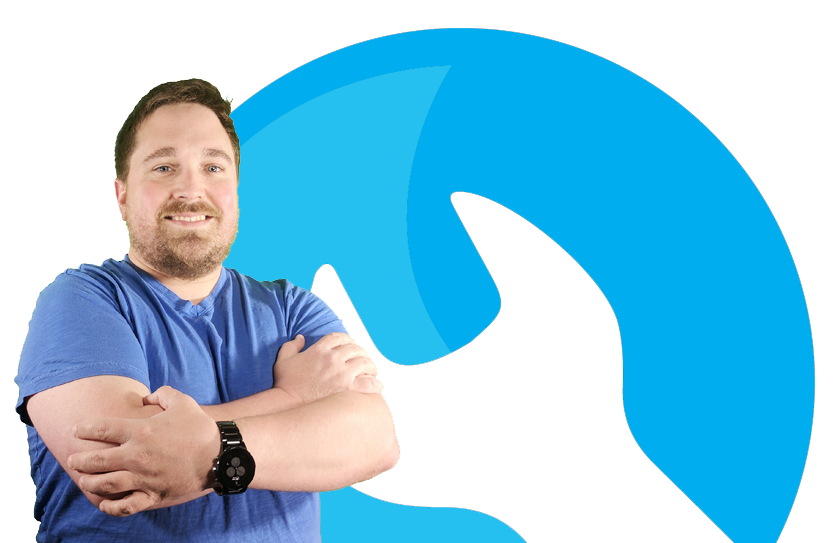 Let's resolve your website problems through my website support services, which include emergency troubleshooting, speed optimization, malware removal and more. Typically, these issues can be resolved within one hour.
Three Easy Ways To Work Together
(For Website Updates & Non-Emergency Troubleshooting)
Collaborate at an affordable rate, whether you're a freelancer or a big agency.
Task-Based Tickets - $49/ticket
Track progress via user-friendly dashboard.
Zoom Quick Fix - $69/session
Diagnose & fix issues instantly!
Website Markup Tool - $99/page
Markup your site – pay a flat rate for updates.
Need more than a quick fix?
SEO Audits, Speed Optimization, Emergency Troubleshooting or other more-involved tasks are quoted after an initial discussion over Zoom.
Boram Chris Kim
2023-06-26
I've worked with Robert two years and he has been great resource even my own developer was not able to help. He is knowledgeable, approachable, and fun to work with. His versatile skills in front and backend development and other digital marketing tools such as SEO and FB, served us well. Thank you so much!
Robert has been awesome when it came to everything pertaining to Star Nursing's website. He has transformed our site and gave it new life! We are appreciative of his willingness to work closely with us and teach/show us so much. Thank you!
Kimberly Joens
2023-06-23
Robert has been incredible we are more than satisfied with our results he took our site from lacking to Stacking quickly and fantastic customer service and follow up! Thank you Robert!
Shayna Hanneman
2023-06-23
WestPrime Admin
2022-09-28
Incredibly helpful, and informative. Robs the guy!!
Wow. So I had another website designer build my new website (not Rob) and there were unresolved issues with how some things displayed. So I hired another person to fix them, and they only got one of the issues fixed. I was then referred to ANOTHER website designer, who looked at the backend/coding and begged off, but referred me to Rob. So now I'm speaking to Rob on the phone, he identifies the issues, We then hop on a Zoom call and I share my screen, and goes into the backend of my site and fixes ALL the issues! In a short amount of time! Everything is now fixed, and Rob fixed it all! I wish I had known Rob before I began this journey with a new website. I can't recommend him enough with my experience today!
WebsiteTrouble.com not only built our beautiful WordPress website, but their ongoing maintenance work keep the site up to date and looking good. Rob's attention to detail has also made a big difference. He has identified problems with text that we have provided and helped us out with quick corrections when necessary. Outstanding value and service!
It's 10:00 PM in Kentucky. I'm in California. I call this random number because I'm about to set my hair on fire!!! I'm stuck, dead in the water. BINGO! I get Rob Docherty and he answers at 10 PM!! 30 minutes later, we've made a plan. The next morning Rob delved into my problem, assessed my needs and agreed to take the Needles California Chamber Commerce and Visitor Center on as a client. He understood our financial constraints and made a plan to accommodate that. He understood our level of expertise and made a plan to accommodate that. He offered a very affordable plan of maintenance. NOW, HERE'S THE MOST IMPORTANT PART! LISTEN UP! He can teach you. He can explain the terminology and technical procedures so you understand. He is patient and waits to see that you understand. These are rare qualities among tech support people----in my opinion. Rob and his team are sincere troubleshooters and tech experts. Trustworthy. Honest.
Jeanette Smith
2022-01-30
If every business operated like WebsiteTrouble, the world would be a much happier place. Rob's responses are lightning fast, he's very courteous and patient with technophobes like me, and he's brilliant. He has helped me several times when I've goofed up my website, not only fixing my mistakes, but rebuilding my site to make it easier to modify and beefing up my security. I can't recommend him highly enough. He's amazing.
Parisa Brumand
2021-07-27
Great service even after hours and weekend, Robert is so polite and patient, never rushing us off the phone he spent time and resolved issue for our website. Our website had been suspended, he cleaned website for malware and virus and fixed the issue. Great support and great follow-up.
But Rob, why should I hire you?
I'm your best bud when it comes to fixing website issues, performing SEO audits or cleaning up hacked websites. Sometimes you just want a single point of contact to help get your business back up & running.
But where are your credentials? I'm a Google-certified Analytics (GA4) & Ads specialist, as well as a full-stack developer, capable of advising and implementing complex functionality into your business website. I've been a freelance developer since 2005.
Free Website Speed Analysis