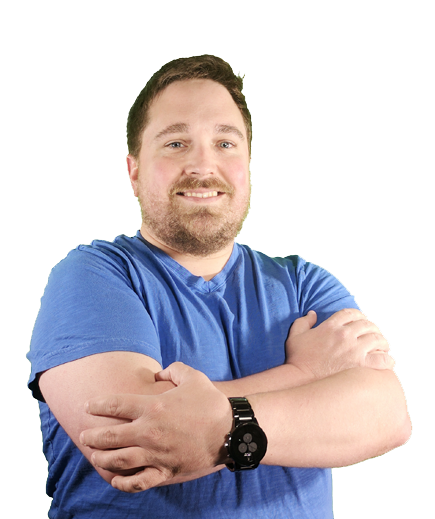 "I was tired of clients being overcharged & underserviced, so I started offering website support services for only $29/month!"
- Rob Docherty, Founder
Our Three Pillars
Honesty, Transparency & Reliability
We believe the reason many small business owners have sour relationships with freelancers is due to lack of communication, lack of accountability & unrealistic expectations.
There are plenty of agencies to work on large scale, large budget projects, but you're stuck with marketplaces for everything else.
With our service you have the ability to watch in real time & learn while we work to resolve your issues.
There is complete transparency with minimal liability.
Learn How This Works
We work together remotely, safely & securely in real-time.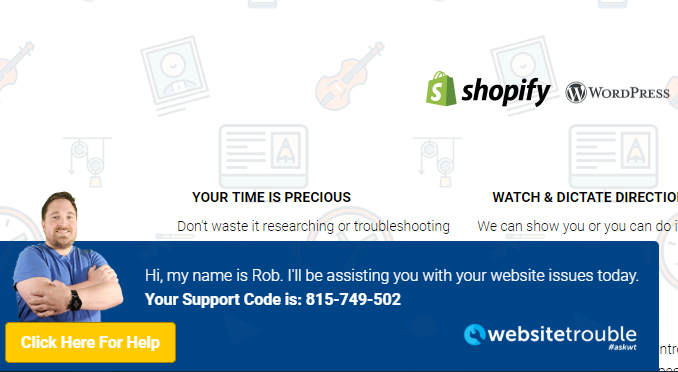 Introducing Site Buddy™
Website Support available 24/7 directly on YOUR website!
We have created Site Buddy™ to make it easy to integrate our website support services into your business.
Think of it as a bat signal for our team to contact you!
We provide a snippet of code that allows you to securely access our website support team whenever you want through a combination of fully customizable keystrokes and a single click of a button.
Reviews? Here's a few...
These are all publicly available on Facebook & Google.
First let me start by saying, Rob's help with my client's website was invaluable. Like most people, I thought I could Google and YouTube troubleshoot my client's issue and have her site up and running in no time. After countless hours and a blood pressure through the roof (and it was a Friday afternoon), I reached out to Rob. He answered my request within minutes and was able to effectively troubleshoot my issue, correct it, and then review my client's entire site. He went above and beyond to give recommendations on plugs in we had installed, timeliness of updates, and overall maintenance that would help improve the quality of the site. After correcting the issue, Rob has also reached out to ensure effectiveness of his fix and asked if there is anything else he can assist with. Next time I have an issue with a personal or client's web site, I will be going straight to Rob!
This is the second time that Rob has bailed me out with malware issues on very short notice. I reached out to him today after three years of no contact and he called me back within five minutes. He's extremely responsive, polite and often goes way beyond what is asked of him, not just addressing the problem at hand but also going so far as to offer up proactive solutions to prevent the problem from recurring in the future.
After weeks of serious website trouble that threatened to shut down my business, which nobody else seemed to be able to diagnose, I phoned Rob and he not only fixed the issue, but fixed it while we were still on the phone. Since then he has always been there for me when I need him, most always answers the phone when I call, and fixes the issue promptly and professionally, does not play games and his pricing is straightforward and very reasonable. If you have website trouble and do not contact Rob you are making a big mistake in my opinion.