24/7 Website Support, Updates & Maintenance
Keep your website updated, backed up & blazing fast!
Website Troubleshooting & On-Screen Assistance for any platform.
"Rob's help with my client's website was invaluable. Like most people, I thought I could Google and YouTube troubleshoot my client's issue and have her site up and running in no time. After countless hours and a blood pressure through the roof (and it was a Friday afternoon), I reached out to Rob. He answered my request within minutes and was able to effectively troubleshoot my issue, correct it, and then review my client's entire site."
Read more Facebook reviews!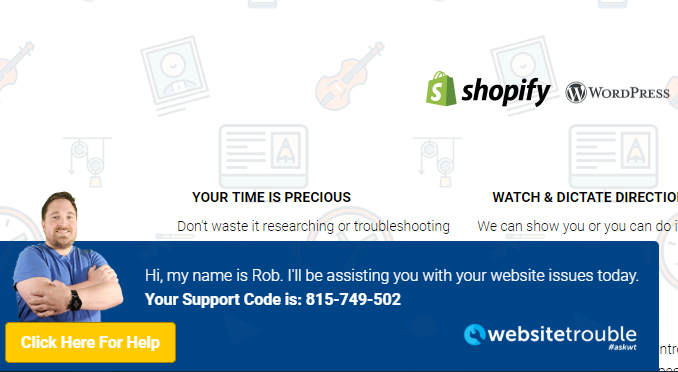 Introducing Site Buddy™
We're available 24/7 directly on YOUR website!
We have created Site Buddy™ to make it easy to integrate our support system into your business.
Think of it as a bat signal for our team to contact you!
We provide a snippet of code that allows you to securely access our team whenever you want through a combination of fully customizable keystrokes and a single click of a button.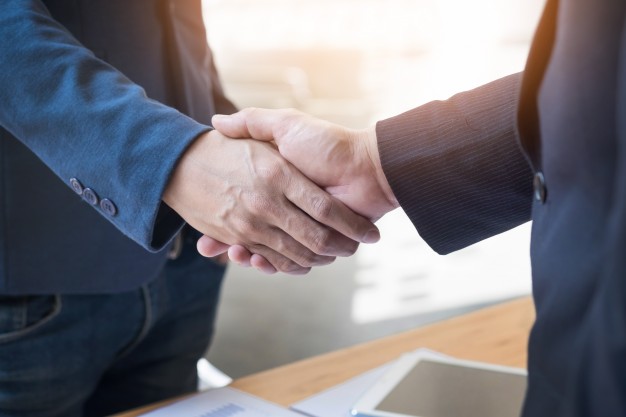 Partners - Not Freelancers
How we're different than freelancers & agencies...
We need your trust that we have your business interests at heart. We'll deliver that in every interaction or we deserve to lose your business.
We will never upsell you on useless services but always provide helpful recommendations.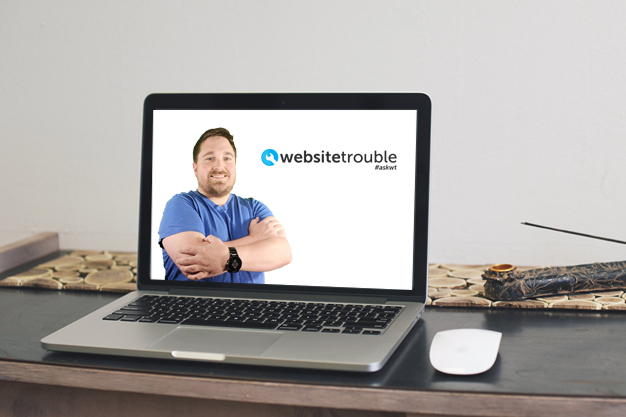 On Screen Assistance
Emails and tickets are inefficient & waiting a week for a response isn't an option.
We work with you in real time while you watch and direct a developer as to what you want your website to do. It just gets done so you can move on with your life - without touching HTML, CSS or scripting languages that could break your website's functionality.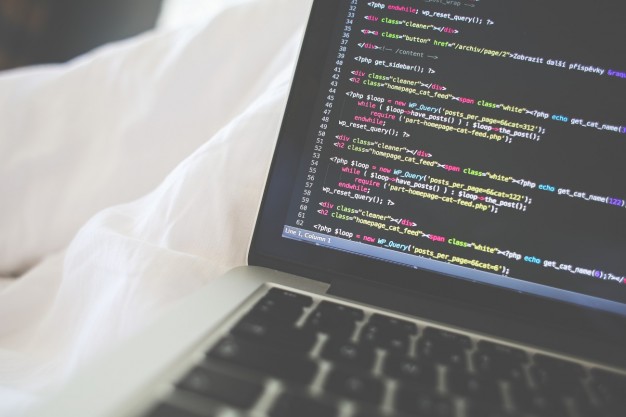 Nothing Is Out Of Scope
We'll help with anything involving your website.
We promise our best-effort attempt to fix anything wrong with your website regardless of who built it or who is hosting it.
While we cannot guarantee to resolve every issue, we will attempt to find a vendor - even a competitor of ours - to help resolve your issues.
Three Easy Ways To Work Together
We can help once, monthly or annually.
Unscheduled On-Demand Sessions are considered "Emergency Support" and are billed a minimum charge of $219.
If the session extends past one hour this may be converted to an hourly engagement starting at $49/hour.
We reserve the right to waive these additional charges on a per-case basis.
On-Demand Session
($29 for 30 minutes or $49/hour)
We screen share for approximately one to three hours in a single session and attempt to resolve your single issue or list of issues identified before work begins.
This can be across multiple websites.
Monthly Retainer
($29 monthly or $360 annually)
We will attempt to resolve any issues you experience with your website.
There is no limit of engagements (we reserve the right to deem an issue out of scope or an additional charge).
This service is constrained to content and imagery updates, troubleshooting & resolving front end issues or server configuration issues.
This is billed per-domain/website. If you have two WordPress installs, you will need to purchase two plans for full coverage.
Does not include malware protection or cleanup.
VIP Annual $2500
(or Bi-Annual Plan $1250)
Our all-inclusive option: We will resolve any website issues you experience with your website as well as consult on SEO best practices each month.
Additionally, our scope increases to visual design modifications, plugin setup & configuration.
Includes malware protection and cleanup.